Essential HR Magazines in India: Must-Reads for HR Experts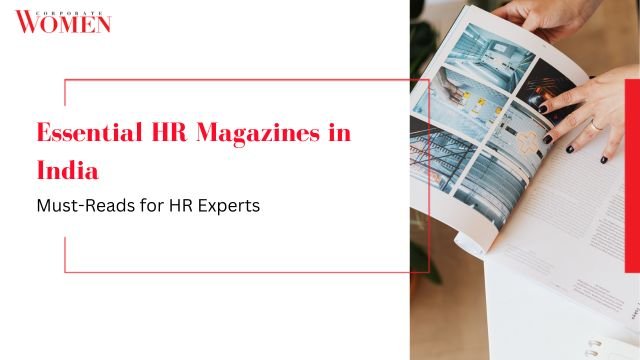 The landscape of human resources (HR) has experienced a significant evolution, driven by the rapid changes in today's dynamic business environment. HR practitioners now manage various tasks, from leveraging advanced recruitment software to adapting to shifting market dynamics and staying attuned to the latest industry trends. In this fiercely competitive era, remaining well-informed is paramount for HR professionals. HR magazines serve as invaluable reservoirs of knowledge, offering insights into the HR realm, recruitment strategies, and diverse dimensions of workforce management. This article spotlights five prominent HR magazines in India that should find a place on every HR professional's reading list.
Human Capital
As a premier HR magazine in India, Human Capital boasts a readership encompassing 80% of HR professionals. The magazine delves deep into industry developments, featuring compelling case studies and captivating cover stories. It offers a valuable platform for exploring diverse HR vendors and their services. The legal column is particularly noteworthy for HR professionals interested in statutory laws. However, the magazine's extensive advertisements might sometimes overshadow its content.
Management Today
Breaking away from tradition, Management Today offers HR professionals a distinctive perspective into the minds of senior business leaders and managers. While it might not be the immediate choice for HR experts, the magazine provides insights into the prevailing concerns and trends that shape business decisions. Its comprehensive coverage spans subjects such as women in business, leadership, Brexit's impact, and business growth strategies. While limited access to articles is complimentary, full access requires a subscription fee.
People Matters
Tailored for senior and mid-level management engaged in strategic HR roles, People Matters delivers high-quality content with each issue. The magazine presents engaging material in accessible language, rendering it a valuable resource for HR professionals seeking insightful industry viewpoints. While larger corporations receive prominent coverage, smaller brands showcase their distinctive and effective HR practices. People Matters is essential reading for HR enthusiasts deeply committed to the field and eager to broaden their knowledge.
Recruiter
A recruiter is an indispensable resource for HR professionals who focus on enriching their expertise. This magazine thoroughly covers various aspects related to recruitment, making it a requisite read for both remote and in-house HR practitioners. Consistent engagement with this publication inspires and significantly enhances HR practices.
Harvard Business Review
A venerable name in business and HR, the Harvard Business Review has upheld its influence since its establishment in 1922. This magazine's esteemed reputation extends to India, cementing its position among the finest HR publications. Renowned for its cutting-edge management counsel, the Harvard Business Review offers both offline and online content. The online library provides limitless access to articles, rendering it a treasure trove of knowledge for HR professionals seeking diverse insights. The magazine caters to various interests through its email newsletters, catering to multiple audience segments.
In Conclusion: Embracing Informed HR Practices
In the dynamic world of HR, staying updated is no longer just a preference but a necessity. These top five HR magazines in India offer a wealth of insights, trends, and strategies indispensable for HR professionals. From Human Capital's industry updates to People Matters' strategic insights, each magazine contributes a distinct layer to an HR professional's knowledge repository. Moreover, Management Today's unconventional approach, Recruiter's recruitment-focused content, and Harvard Business Review's timeless wisdom empower HR professionals to adeptly navigate the intricate complexities of modern workforce management.