Exploring Business Prospects in India's Booming Pharmaceutical Sector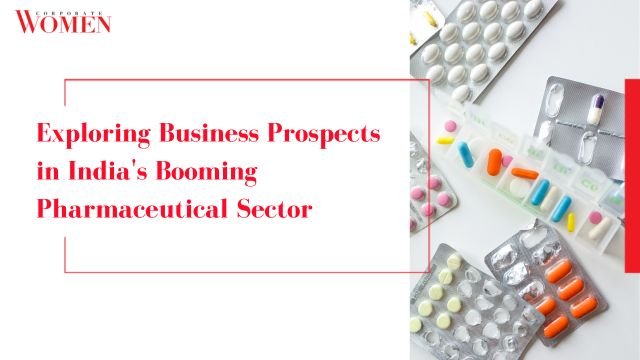 The prominence of India's pharmaceutical industry has been amplified, particularly in the aftermath of the global COVID-19 pandemic in 2020. As a significant global supplier of generic drugs, India's pharmaceutical sector rose to prominence by fulfilling the demand for potential treatments from various developed nations. This blog delves into various opportunities for small businesses within India's pharmaceutical realm, covering aspects such as manufacturing, marketing, distribution, consultancy services, and online pharmacies.
Unveiling India's Dominance in Pharmaceuticals
India's prowess in the pharmaceutical field was undeniable during the pandemic, accounting for more than 50% of the world's vaccine supply, 40% of generic drugs in the US, and a quarter of all medications in the UK. This success can be attributed to the pool of skilled scientists and engineers in India, who hold the potential to elevate the industry's stature further.
Domestic and International Avenues
While the industry's global impact is evident, it also significantly underscores domestic growth. Projected growth within India hinges on pharmaceutical companies aligning their product offerings with chronic therapies to address the rising prevalence of diseases like cardiovascular disorders, diabetes, depression, and cancer.
Government Backing and Initiatives
The Indian government has launched various programs to bolster the expansion of the pharmaceutical sector. These initiatives encompass measures to lower healthcare costs, rendering medical services more affordable. The government's emphasis on expediting the introduction of generic drugs into the market is advantageous for local pharmaceutical firms. Focusing on rural health programs, essential medicines, and preventive vaccines also augurs well for the industry's future.
Entrepreneurial Paths in Pharmaceutical Manufacturing
The emphasis on generic drugs in India's pharmaceutical sector presents numerous opportunities for manufacturing startups. Some potential business concepts include:
Producing paracetamol
Manufacturing vitamin C supplements
Formulating cough syrups
Extracting bovine serum albumin
Crafting gelatin sponges
Extracting quinine sulfate from cinchona bark
Producing pharmaceutical pellets and granules
Manufacturing active pharmaceutical ingredients (APIs)
Extracting gelatin from bones
Producing pharmaceutical-grade sorbitol
Manufacturing glucose saline solutions
Synthesising glycerin
Producing mannitol
Manufacturing industrial and pharmaceutical-grade oxygen
Converting date juice concentrate into medical alcohol
Creating Ayurvedic medicines (e.g., chyawanprash, herbal cough syrup, ayurvedic hair oil)
Producing pharmaceutical-grade sugar
Synthesizing L-ascorbic acid
Manufacturing orlistat
Producing enzyme-based inverted sugar
Crafting cellulose powder
Producing sterile water for injection
Manufacturing blood bags
Formulating dextrose injections
Creating medicated lozenges (e.g., Strepsils, Tusgs)
Producing acrylic teeth
Synthesising ciprofloxacin
Manufacturing IV cannulas
Producing salicylic acid aspirin
Extracting fructose syrup from broken rice
Manufacturing glycerol monostearate (NSE SE grade)
Crafting a Manufacturing Strategy
Pharmaceutical manufacturing requires a deep understanding of medications and their development. Entrepreneurs with a pharmacy background can establish medicine manufacturing companies, initially outsourcing production to specialised firms due to the substantial costs. As revenue grows from outsourcing endeavours, developing in-house manufacturing capabilities becomes feasible.
Alternative Entrepreneurial Pathways
For those inclined towards pursuits beyond manufacturing, alternative business ideas within the pharmaceutical sector include:
Marketing and Distribution: Individuals with marketing acumen and a pharmacy background can excel by distributing medicines to hospitals and pharmacies. This involves collaborating with pharmaceutical manufacturers and acting as independent marketers for multiple companies.
Consultancy Services: Experts in medicine can offer consultancy services to medical professionals, aiding them with drug prescriptions, medication advice, and information about potential side effects.
Online Pharmacy: Riding the digital wave, launching an online pharmacy can prove lucrative. This eliminates the rental costs associated with physical stores and facilitates efficient prescription management and drug distribution.
In Conclusion
India's pharmaceutical sector offers many opportunities for entrepreneurs with varied interests and skill sets. Whether in manufacturing, distribution, consultancy, or digital platforms, small businesses can thrive in this dynamic and rapidly evolving industry. By capitalising on the industry's strengths and innovations, aspiring entrepreneurs can contribute to India's pharmaceutical journey while reaping the rewards of a flourishing business landscape.