Top 10 Influential Facebook Pages in India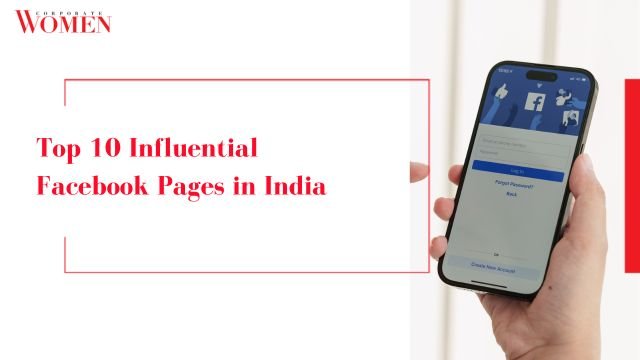 In the midst of our digitally connected era, India shines as a dynamic hub of Facebook users, where millions engage with their favourite celebrities, personalities, and brands on this expansive social media platform. As we navigate this virtual expanse, we unveil the ten most prominent Facebook Pages in India, capturing the hearts and minds of the nation's diverse populace.
Celebrity Impact Beyond Borders: A Tapestry of Influence
Contrary to the notion that Bollywood actors and actresses dominate the online domain, the realm of Indian celebrity presence on Facebook is vast and varied. Singers, politicians, leaders, cricketers, and comedians have all made their mark, contributing to a multifaceted tapestry of influence.
Within these pages, we delve into the ten most followed Indian luminaries on Facebook:
Narendra Modi: A Digital Statesman
India's Prime Minister, Narendra Modi, leads the list with an impressive following of 46 million enthusiasts. His Facebook page offers insights into his leadership journey and initiatives, showcasing his role as a significant Indian statesman from Gujarat.
Priyanka Chopra: An Icon Beyond Boundaries
Bollywood icon Priyanka Chopra secures the second spot with over 40 million admirers. Her page provides a glimpse into her acting finesse, philanthropic efforts, and captivating allure that has won hearts worldwide.
Virat Kohli: Beyond the Cricket Field
Cricket sensation Virat Kohli claims the third position, boasting over 37 million devotees. His page reflects his exceptional cricketing skills, dynamic personality, and off-field style that resonates with fans.
Salman Khan: The Charismatic Enigma
Versatile talent Salman Khan emerges as a digital force with over 38 million followers. His page showcases his acting prowess and charitable endeavours, endearing him to fans nationwide.
Deepika Padukone: Elegance and Charm
Bollywood's symbol of grace, Deepika Padukone, ranks fifth with 34 million followers. Her page mirrors her journey as an actress and producer, cementing her status as a role model.
Amitabh Bachchan: The Living Legend
Amitabh Bachchan, the epitome of Indian cinema, gathers more than 30 million followers. His page pays homage to his illustrious career, offering insights into his multifaceted talents.
Shah Rukh Khan: The King of Hearts
Iconic figure Shah Rukh Khan gathers over 30 million followers on his Facebook page. It encapsulates his journey as an actor and film producer, embodying his magnetism and charisma.
Sachin Tendulkar: The Cricketing Icon
Cricketing legend Sachin Tendulkar holds the eighth position with a devoted following of 28 million fans. His page honours his cricketing achievements, solidifying his status as a national hero.
Yo! Yo! Honey Singh: The Musical Virtuoso
Renowned rapper and singer Yo! Yo! Honey Singh claims the ninth spot, showcasing his musical finesse and widespread popularity on his Facebook page.
Shreya Ghoshal: A Resonant Voice
Melodious playback singer Shreya Ghoshal concludes the list with over 27 million fans. Her Facebook page amplifies her enchanting vocals, bridging the gap between her captivating melodies and her devoted audience.
In Conclusion
In this digital age, Facebook Pages have transformed into gateways to India's most iconic figures' lives, thoughts, and achievements. Each click, like, and share we contribute weaves a thread that adds to the tapestry of modern Indian culture. Fans and celebrities converge in a vibrant fabric of influence, admiration, and connection, where every interaction resonates as a part of a dynamic and interconnected whole.