Thriving Startup Dreams: Exploring India's Top 10 Emerging Cities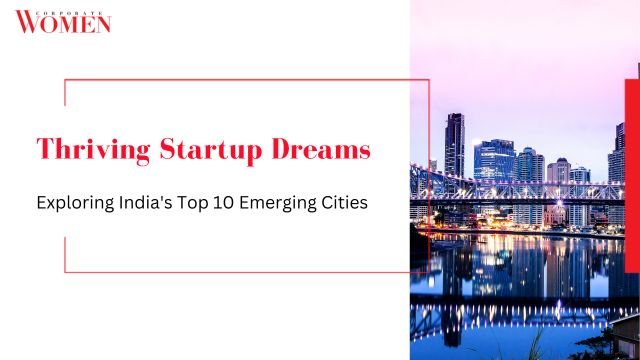 Embarking on the path of startups requires meticulous planning and strategic decisions. Choosing the right city as the foundation for your business holds paramount importance in shaping your trajectory towards success. While established startup hubs undoubtedly have their allure, India hosts a multitude of cities with untapped potential that beckons aspiring entrepreneurs. This article comprehensively compiles India's ten most promising cities where startups can find fertile ground to flourish.
Bengaluru
Known as the Silicon Valley of India, Bengaluru epitomises a thriving startup ecosystem. Boasting giants like Infosys and Wipro, it has also nurtured startups like Flipkart, Ola, and Quikr.
Delhi NCR
Within the sprawling expanse of the National Capital Region (NCR), diverse satellite cities like Gurgaon and Greater Noida have opportunities. Gurgaon houses global corporate headquarters such as IBM, Microsoft, and Bank of America, while Greater Noida showcases a robust IT sector with an impressive 14% employment growth rate.
Mumbai
India's financial capital, Mumbai, offers a dynamic environment with numerous job prospects and has been a transformative platform for countless individuals.
Hyderabad
Renowned as an IT hub, Hyderabad hosts significant players like Google and Microsoft. Furthermore, the city is gradually emerging as a significant pharmaceutical centre.
Chandigarh
Emerging as a telecommunications hub, Chandigarh offers conducive conditions for burgeoning enterprises. The city presents a flourishing professional landscape with a median annual salary of Rs. 552,485.
Kolkata
A pivotal commercial hub in eastern India, Kolkata's connectivity with neighbouring states is an attractive feature for several major corporations.
Chennai
Distinguished as the "Detroit" of Southern Asia, Chennai thrives in the automotive industry, with companies like Hyundai and Ford anchoring its growth. The city is also home to esteemed institutions like RBS and the World Bank.
Ahmedabad
As Gujarat's capital, Ahmedabad boasts a rich legacy of entrepreneurship and ranks among India's fastest-growing cities. Notably, it hosts prominent pharmaceutical firms like Zydus Cadila and Torrent Pharmaceuticals.
Indore
Evolving into an IT, healthcare, and education hub, Indore in Madhya Pradesh is swiftly gaining recognition for its burgeoning startup ecosystem.
Lucknow
A multicultural city and a governance hub for Uttar Pradesh, Lucknow stands among India's top smart cities. Its rising GDP and burgeoning employment opportunities make it an aspiring startup destination.
Conclusion
While established startup hubs may capture attention, the journey of an entrepreneur often leads to cities brimming with undiscovered potential. The list mentioned above unveils India's top ten emerging cities for startups, each offering a unique blend of opportunities, resources, and pathways for growth that cater to the aspirations of determined entrepreneurs.