Reliance Industries Limited: A Deep Dive into Excellence Across Industries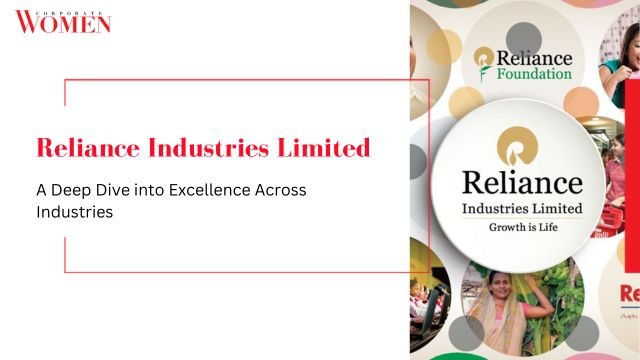 Reliance Industries Limited (RIL) has blossomed into India's largest private-sector conglomerate since its humble beginnings in textiles and polyester. Its strategic footprint extends across diverse sectors, including energy, petrochemicals, retail, and telecommunications. RIL's journey is a testament to its unwavering dedication to excellence, innovation, and diversification.
Corporate Overview
Nestled in Mumbai, RIL operates under the astute guidance of Mukesh Ambani, steering its growth through a diverse portfolio. Post the division of the Ambani family business, RIL stands as a significant contributor to India's tax revenue, accounting for over 5% of the government's revenues and nearly 8% of merchandise exports. Notable achievements include being the first Indian company to surpass a $100 billion market capitalisation in 2007 and crossing the Rs. 9 lakh crore market valuation mark in 2019. Globally, RIL secured the 106th spot on the Fortune Global 500 list.
Key Leadership: Visionaries at the Helm
Mukesh Ambani, Chairman: Mukesh D. Ambani's journey began in 1977 when he spearheaded RIL's transition from textiles to petrochemicals, refining, and exploration. His strategic foresight and incorporation of advanced technologies have propelled the company's growth. Mukesh Ambani's academic background includes a degree in Chemical Engineering and an MBA from Stanford University.
Nita Ambani: Beyond her corporate roles, Nita Ambani, the lone woman in the top echelons, dons multiple hats. Her contributions to education, philanthropy, and sports, such as the Mumbai Indians cricket franchise, amplify her impact within and beyond RIL.
Historical Transformation: An Evolutionary Chronicle
RIL's history traces back to 1966, rooted in Shri Dhirubhai Ambani's textile manufacturing unit. Over time, the company transitioned from textiles to petrochemicals, achieving significant milestones:
Establishment of texturising facilities and Polyester Staple Fiber ventures.
Introduction of Linear Alkyl Benzene and Purified Terephthalic Acid Facilities.
Expansion into overseas markets with Reliance Petroleum.
Entry into the US capital markets with bonds issuance.
Initiation of the world's largest refinery in Jamnagar, Gujarat.
Acquisition of Indian Petrochemicals Corporation Ltd.
Demerger of power generation, financial services, and telecom services.
Entry into organised retail with 'Reliance Fresh.'
Diversification into broadband services and partnership with BP.
Subsidiaries and Ventures: A Diverse Spectrum
RIL's expansive influence spans various industries through an extensive network of subsidiaries and ventures. Each entity contributes to the conglomerate's multifaceted presence, impacting industries, fostering innovation, and influencing communities.
Reliance Retail: Crafting Retail Excellence
At the forefront of India's retail landscape stands Reliance Retail, a premier network of stores offering an array of brands, including Reliance Fresh, Reliance Wellness, Reliance Time Out, Reliance iStore, Reliance Market, Reliance Trends, and Reliance Jewel. This comprehensive range caters to diverse consumer needs, cementing Reliance Retail's dominance in the retail sector.
Reliance Life Sciences: Empowering Biotechnological Progress
Engaged in various biotechnological opportunities, Reliance Life Sciences focuses on medical, plant, and industrial biotechnology. Its endeavours span pharmaceuticals, clinical research, molecular medicine, biofuels, and industrial biotechnology, driving progress in healthcare and beyond.
Relicord: Pioneering Biotechnological Frontiers
Relicord leads the charge in biotechnological progress as the pioneering registered cord blood bank and repository. This initiative holds transformative potential for medical research and applications, advancing the horizons of biotechnology.
Reliance Institute of Life Science: Nurturing Minds, Fostering Discovery
Renowned for academic excellence, the Reliance Institute of Life Science offers comprehensive programs in life sciences and related domains. The institute cultivates a skilled workforce and drives transformative breakthroughs by nurturing research and education.
Reliance Jio Infocomm Limited: Connecting the Nation, Enriching Lives
Ranked as the sixth-largest mobile network operator globally, Reliance Jio Infocomm Limited redefines India's telecommunications landscape. With over 306 million subscribers, it empowers connectivity and digital transformation, bringing millions into the realm of the digital age.
Reliance Logistics: Bridging Supply Chains, Driving Progress
Reliance Logistics is pivotal in distribution, warehousing, supply chain management, logistics, and transportation. Its comprehensive services serve RIL and extend to third-party companies, enhancing seamless supply chain operations.
Reliance Clinical Research Services: Advancing Healthcare Through Exploration
Reliance Clinical Research Services contributes significantly to healthcare advancements as a specialised contract research organisation in the clinical research services sector. Offering expert research services, it supports the development of innovative medical solutions and treatments.
Reliance Solar: Illuminating Futures, Promoting Sustainability
With a dedicated focus on producing and selling solar energy systems for remote and rural areas, Reliance Solar champions clean energy solutions. Its commitment aligns with RIL's sustainability ethos, promoting greener energy sources for a brighter future.
Reliance Industrial Infrastructure Limited: Building Foundations for Industry
Engaged in establishing and operating industrial infrastructure, including data processing and computer software services, Reliance Industrial Infrastructure Limited forms the backbone of various industrial operations. Its contributions are instrumental in shaping the infrastructure landscape.
LYF: Enabling Connectivity, Empowering Lives
LYF, an Indian mobile handset company, manufactures 4G-enabled VoLTE smartphones. These devices empower individuals with connectivity, bridging gaps and contributing to India's technological evolution.
Network 18: Crafting Dynamic Media Experiences
Network 18, a mass media company with diversified activities across digital platforms, films, mobiles, television, and more, shapes India's media landscape. Its diverse offerings cater to varied interests, enriching the media experience for millions.
Reliance Eros Productions LLP: Creating Entertainment through Synergy
Reliance Eros Productions LLP generates captivating film content through a joint venture with Eros International. This partnership adds depth to RIL's engagement in the entertainment industry, contributing to India's vibrant cinematic tapestry.
Corporate Philosophy: Enriching Lives and Beyond
RIL's ethos centres on responsible business practices, aiming to positively impact lives through education, healthcare, skill enhancement, and more. The company's pursuit of excellence and commitment to social initiatives define its mission.
Conclusion: A Beacon of Progress and Transformation
Reliance Industries Limited's extraordinary journey from textiles to a globally influential conglomerate exemplifies innovation, diversification, and unwavering commitment to excellence. Guided by visionary leaders, RIL's trajectory redefines India's business landscape and stands as a beacon of progress and transformation.