Top 10 Multinational Companies Shaping India's Business Landscape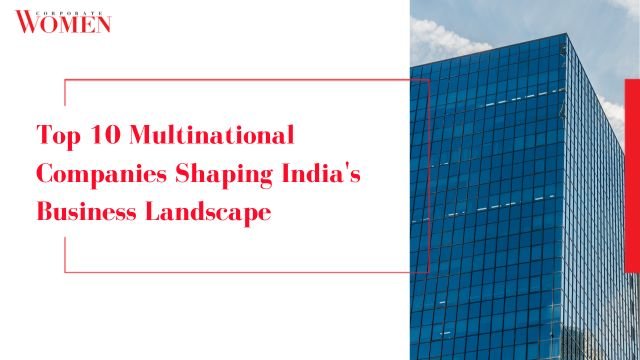 In the fertile grounds of the Indian business sphere, Multinational Corporations (MNCs) have found opportunity, leveraging the nation's skilled workforce and burgeoning economy. Fueled by India's economic growth, potential, and strategic positioning, numerous global giants have expanded their operations within its borders. Below, we delve into the top 10 MNCs that have established a significant presence in India, leaving their mark on various industries.
IBM: Pioneering Technological Frontiers
A cornerstone since 1992, IBM, a global technology leader, has been instrumental in India's business realm. Renowned for integrating software, hardware, and services, IBM empowers institutions, enterprises, and individuals to contribute to a smarter world. Spanning over 200 cities, it continues to lead the global market with innovative solutions.
Amazon: Dominating E-Commerce
Established by Jeff Bezos in 1994, Amazon has swiftly ascended in India since its entry in 2013. A driving force in the e-commerce sector, Amazon's platform offers an extensive range of products, including global stores connecting Indian consumers with sellers in the United States. Its prominence among Indian MNCs is undeniable.
Citibank: Banking Excellence Across Centuries
With roots dating back to 1812, Citibank is a venerable multinational corporation in India. Its comprehensive services encompass savings accounts, loans, mortgages, investment funds, and credit cards, catering to a diverse clientele. Operating across 2,640 branches in 19 countries, Citibank's subsidiaries, like Banamex in Mexico, emphasise its global reach.
Coca-Cola: Enriching the Indian Market
Coca-Cola, a titan in the beverage industry, has cemented its presence among Indian MNCs. Established in 1886, Coca-Cola India is celebrated for its range of healthy, high-quality beverages. Its extensive retail network establishes it as a preferred choice for countless consumers.
Google India Pvt. Ltd.: Universal Information Access
Since 2004, Google India Pvt. Ltd. has been an integral part of the global Google family. Driven by the mission to make information universally accessible and helpful, the company's products and services cater to diverse global needs. Google's impact transcends languages and applications, heralding a global transformation in information accessibility.
Hewlett-Packard India: Empowering Technological Advancements
Founded in 1939, Hewlett-Packard India Sales Pvt. Ltd. is a pillar in the multinational IT industry. It offers an extensive array of hardware components, software-related services, desktops, printers, and displays to a diverse clientele, from small businesses to large enterprises.
Nestlé India: Nourishing Indian Tastes
As a subsidiary of Switzerland-based Nestlé S.A., Nestlé India is a prominent food and beverage sector player. With a legacy since 1912, Nestlé India consistently delivers quality products, boasting renowned brands like Nescafé, KitKat, and Maggi, leaving a flavorful impact on Indian palates.
Sony India: Elevating Entertainment Experiences
A segment of the esteemed Sony Corporation, Sony India has risen as a significant MNC in India's consumer electronics domain. Its robust presence spans mobile phones, televisions, cameras, and PlayStations. Sony India's legacy, established in Japan in 1946, seamlessly blends with India's market.
Tata Consultancy Services (TCS): Leading IT Solutions
Founded in 1981 as part of the Tata Group, Tata Consultancy Services (TCS) has earned a place among India's premier MNCs. Focused on IT services, Business Process Outsourcing, and business solutions, TCS secures significant domestic and international deals, acting as a trusted technological ally.
Microsoft: Enabling Digital Transformations
Established in 1975, Microsoft Corporation entered India in 1990. Offering a wide range of products from antivirus software to office suites, Microsoft's influence spans diverse domains. Its Hyderabad headquarters serves as a hub for delivering innovative solutions and services to a global client base.
In Conclusion: A Dynamic Fusion of Global and Local
These top 10 multinational corporations have indelibly marked India's economy, job market, and technological advancement. Their combined influence underscores the symbiotic relationship between global enterprises and India's burgeoning potential. As they innovate, collaborate, and thrive, their imprint on India's business landscape remains profound and enduring.