Trailblazers of the Indian Startup Arena: Tales of Victory to Fuel Your Aspirations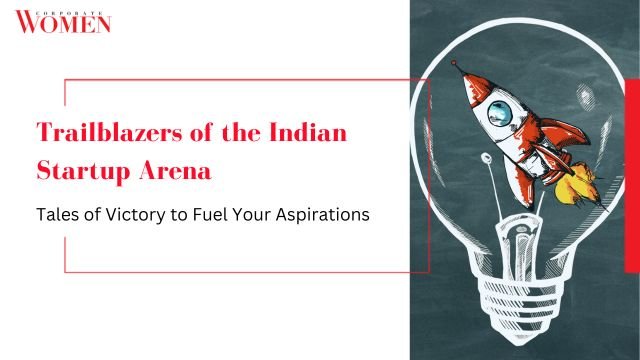 In the global realm of startups, India has etched its name as a vibrant nucleus of innovation, abundant talent, and a nurturing government-backed ecosystem. Amidst this dynamic landscape, extraordinary visionaries have risen to prominence, steering pioneering startups toward monumental achievements. This piece unveils the compelling narratives of leading Indian startup founders, shedding light on their journeys of triumph and accomplishment.
Bhavish Aggarwal: Crafting Ola Cabs' Vision
Bhavish Aggarwal, the mastermind behind Ola Cabs, has reshaped India's ride-hailing landscape. In 2010, with a small team and a handful of cars, Bhavish embarked on a journey that transformed Ola Cabs into a colossal enterprise valued at over $10 billion. His story epitomises resilience, conquering initial obstacles through sheer determination to emerge victorious.
Kunal Bahl: E-commerce Pioneer via Snapdeal
Kunal Bahl, the co-founder of Snapdeal, spearheaded the growth of one of India's premier online marketplaces. Launching Snapdeal in 2010 alongside Rohit Bansal, Kunal ventured into an uncharted market territory. Today, the platform boasts a user base exceeding 275 million and a valuation surpassing $6 billion. Kunal's tale underscores the art of spotting opportunities and nurturing thriving ventures around them.
Vijay Shekhar Sharma: Crafting the Digital Payment Revolution
Vijay Shekhar Sharma, the visionary behind Paytm, rewrote India's digital payment narrative. Establishing Paytm in 2010, when digital payments were novel, Vijay's foresight propelled the platform to unparalleled heights. With a user base exceeding 450 million and a valuation surpassing $16 billion, Paytm stands as a testament to Vijay's audacious foresight.
Naveen Tewari: Redefining Global Mobile Advertising with InMobi
Naveen Tewari, the founder of InMobi, revolutionised the global mobile advertising landscape. Launching InMobi in 2007, during the nascent stages of mobile advertising, Naveen's trailblazing spirit fostered the world's largest independent mobile advertising platform. With over 1.5 billion users and a valuation exceeding $1 billion, InMobi's journey underscores Naveen's prescience and relentless pursuit.
Falguni Nayar: Empowering Women through Nykaa
Falguni Nayar, the driving force behind Nykaa, embarked on a mission to empower women with premium beauty and wellness products. Establishing Nykaa in 2012, Falguni's vision materialised into reality with over 15 million satisfied customers and a valuation surpassing $2 billion. Her narrative radiates as a beacon of empowerment and innovation.
Beacons of Inspiration and Ambition
These exceptional stories merely scratch the surface of the constellation of successful Indian startup pioneers. Each visionary entrepreneur has etched a distinct tale of surmounting challenges and cultivating prosperous ventures from the ground up. Their journeys serve as a wellspring of motivation for aspiring entrepreneurs and startups, kindling the fires of innovation and daring.
Conclusion
India's startup ecosystem boasts a galaxy of victories guided by visionary leaders who transcended barriers, nurtured innovation, and charted paths to unparalleled success. These pioneering luminaries have erected thriving enterprises, generating opportunities and sculpting the trajectory of entrepreneurship. Their tales shine as guiding stars, inspiring a new generation of dreamers and doers to embark on their transformative quests.