A Glimpse into the Lives of Trailblazing Female Entrepreneurs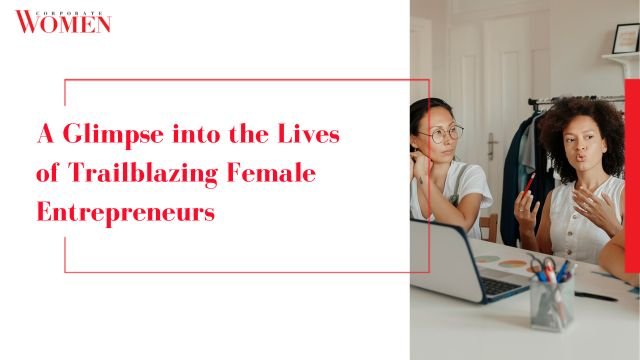 In the fast-paced and competitive business landscape of India, women entrepreneurs are carving a path of their own, breaking barriers, and making a significant impact. Their stories of resilience, innovation, and determination inspire and motivate aspiring entrepreneurs across the country. This article offers a glimpse into the lives of trailblazing female entrepreneurs who are leading the way and driving change in various industries.
Breaking Barriers and Building Empires
The landscape of female entrepreneurship in India has witnessed a tremendous shift over the years. Notable trailblazers like Kiran Mazumdar Shaw, the founder of Biocon, and Falguni Nayar, the visionary behind Nykaa, have proven that gender is not a barrier to achieving remarkable business success. These women exemplify the power of determination, hard work, and a never-give-up attitude.
Navigating Challenges with Grace
Behind every successful female entrepreneur lies a series of challenges they have conquered. Take, for instance, Aditi Gupta, the co-founder of Menstrupedia, who faced societal taboos and stigmas surrounding menstruation while working to empower women with menstrual awareness. By addressing these challenges head-on, Aditi has not only built a successful venture but also paved the way for positive change in women's health education.
Inspiring Innovation and Impact
The lives of trailblazing female entrepreneurs are synonymous with innovation and impact. For instance, Richa Kar, the founder of Zivame, revolutionised the lingerie industry in India by providing a personalised and comfortable online shopping experience for women. Her pioneering efforts have reshaped the way Indian women shop for intimate wear.
Empowering Women in Business
Anju Modi, the founder of Anju Modi Label, is a trailblazer known for her work in the fashion industry. With her designs that embrace traditional craftsmanship and empower local artisans, Anju has showcased the potential of women entrepreneurs in promoting sustainable fashion and preserving cultural heritage.
Encouraging Gender Diversity
Women entrepreneurs like Vani Kola, the founder of Kalaari Capital, are not only leading successful ventures but are also playing a vital role in promoting gender diversity in the startup ecosystem. Her efforts to invest in women-led startups and support female entrepreneurs have contributed significantly to a more inclusive entrepreneurial ecosystem in India.
Conclusion
As we conclude this journey into the lives of trailblazing female entrepreneurs in India, we are left inspired and empowered by their incredible stories. From overcoming societal norms to embracing innovation, these women have shattered barriers and made an indelible mark in their respective industries.
Remember, every successful business begins with a vision, determination, and the courage to take that first step towards your dream. So, let these stories of trailblazing female entrepreneurs be your motivation to reach for the stars and make a lasting impact in the world of business.