Pradhan Mantri Awas Yojana (PMAY): Exploring the Possibility of Selling PMAY Homes and Addressing Common Queries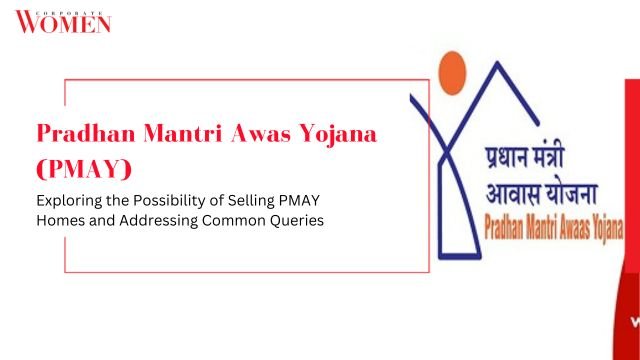 The Pradhan Mantri Awas Yojana (PMAY) is a government-driven initiative to ensure accessible housing options for all strata of society, including the middle class. Among the recurring questions, one pertains to the potential sale of PMAY homes. This discussion takes a comprehensive look at this query while offering insights into key FAQs linked to the PMAY endeavour.
Unveiling the Core Tenets of PMAY
The PMAY undertaking encompasses diverse dimensions, including the Credit Linked Subsidy Scheme (CLSS), conceived to alleviate the burden of home loan repayment for eligible beneficiaries. Prior to delving into the question of selling PMAY homes, it is essential to clarify the foundational principles.
Frequently Asked Questions about PMAY
Q: What is the meaning of PMAY?
A: PMAY represents Pradhan Mantri Awas Yojana, a governmental initiative with the objective of providing housing to all, with a special emphasis on the middle-class segment.
Q: What does CLSS stand for?
A: CLSS stands for the Credit Linked Subsidy Scheme, wherein the government extends subsidies to reduce the interest payment burden on home loans.
Q: What are the definitions of MIG, LIG, EWS, and UMI categories?
A: MIG 1: Middle Income Group 1 (Income – INR 6 lakh to INR 12 lakh per annum)
MIG 2: Middle Income Group 2 (Income – INR 12 lakh to INR 18 lakh per annum)
EWS: Economically Weaker Sections (Income – up to INR 3 lakh)
LIG: Low Income Group (Income – up to INR 6 lakh)
Q: How does PMAY function?
A: PMAY offers interest rate subsidies on home loans. For instance, a borrower from the MIG category purchasing a house worth Rs. 60 lakhs would receive a 3% subsidy on the loan amount up to Rs. 12 lakhs. The regular home loan interest rate applies to the remaining sum.
Q: What is the upper limit for loans under PMAY?
A: There is no fixed upper limit for the loan amount; eligibility depends on various factors. However, subsidy benefits are capped based on income brackets.
Q: Which documents are necessary for PMAY?
A: Essential documents include the Aadhaar cards of all household members and a Notarized Affidavit cum Undertaking, as per IIHFl Credit Policy.
Q: Are there processing fees associated with PMAY?
A: Acquiring a home loan under the Pradhan Mantri Awas Yojana does not involve processing fees.
Q: Are there any size restrictions for homes under PMAY CLSS?
A: There are no specific size limitations for homes, but the scheme covers a carpet area of 30 sq. m. for EWS beneficiaries and 60 sq. m. for LIG beneficiaries.
Q: What is the definition of carpet area?
A: Carpet area refers to the enclosed space within walls, excluding the thickness of inner walls.
Q: Can subsidy applications extend to plots or Kutcha house owners?
A: Eligibility criteria related to income and property ownership must be met, allowing application if lacking ownership of a solid house.
Q: How many interest subsidies can one avail under PMAY?
A: MIG 1 and MIG 2 beneficiaries receive interest subsidies of 4% and 3% on loan amounts up to specific limits, respectively.
Q: Can multiple PMAY components be utilised simultaneously?
A: No, beneficiaries can avail of benefits from only one component.
Q: How can one maximise subsidy benefits?
A: Qualifying for the maximum subsidy necessitates specific disbursal amounts, income categories, and loan durations.
Q: Can an individual with an undeveloped plot benefit from PMAY?
A: If eligible, subsidies can be secured for constructing individual homes.
Q: Can a PMAY home be sold?
A: Homes obtained through PMAY cannot be sold within a span of five years from acquisition, as the program aims to offer affordable housing exclusively to those genuinely in need.
Conclusion
The PMAY scheme brings forth substantial advantages for individuals seeking affordable housing solutions. While the prospect of selling PMAY homes remains a consideration, the scheme's central objective of catering to bona fide beneficiaries remains paramount. The government's imposition of a five-year retention period underscores preserving the scheme's intent, ensuring affordable housing is extended to those requiring it.